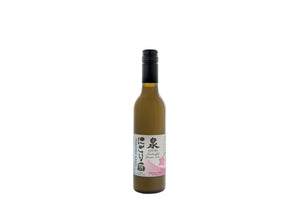 Creamy sake made from coarse filtered mash and finished sake. Cloudy appearance, muted sweetness with gentle melon, pear and rice-pudding characters. Balanced, lingering finish.
Junmai

Pasteurized

16.5% Alc/Vol

Keep Refrigerated
Tax and bottle charges are calculated at checkout.
375ml and 500ml = 0.1CAD
750ml = 0.2CAD

Available at the LCBO stores.
Click here to see the current inventory information.

SKU: #226