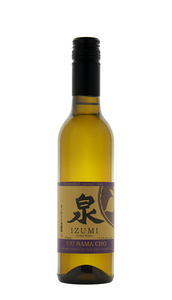 Clean appearance with refreshing floral and fruity aromas of crisp green apple and pear. Medium dry on the palate with citrus, and hints of savory shitake mushrooms.

Junmai
Once pasteurized
15.0% Alc/Vol
Keep refregeated
Tax and the bottle charges are calculated at checkout.
375ml and 500ml = 0.1CAD
750ml = 0.2CAD



Available at the LCBO stores.
Click here to see the current inventory information.

SKU: #202