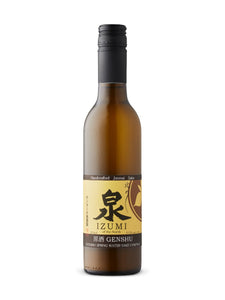 Rich and complex good balance of acidity with a long and lingering finish. This sake received a Commendation Award at the International Wine Challenge.
Junmai

Unpasteurized

Undiluted

17.5% Alc/Vol

Keep refrigerated
Tax and the bottle charges are calculated at checkout.
375ml and 500ml = 0.1CAD
750ml = 0.2CAD
Available at the LCBO stores.
Click here to see the current inventory information. 
**Please note Genshu sold at the LCBO stores are pasteurized.
SKU: #225